Baomo Garden
Time: May 21, 2018 Lamp type: SI-036A LEDPAR 543IP Region: Shawan Town, Panyu District, Guangzhou CityPhoto source: Color imagination Photography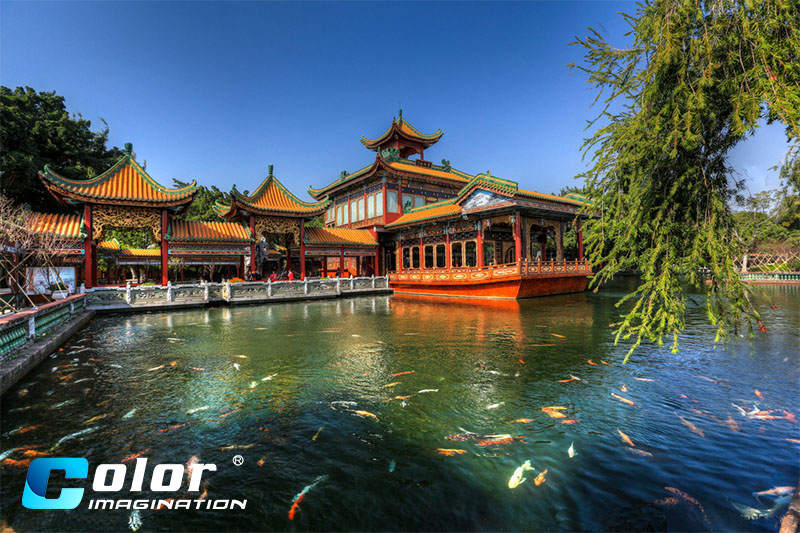 Baomo Garden is located in Zitong Village, Shawan Town, Panyu District, Guangzhou City, Guangdong Province. It was built in the late Qing Dynasty. Due to the breaking of the old, cultural relics were destroyed in the 1950s. Reconstructed in 1995.
Baomo Garden is a well-known leisure resort, combining Qing Dynasty government culture, Lingnan ancient architecture, Lingnan garden art, and the Pearl River Delta watertown features with a beautiful environment. Every day attracts a large number of tourists to visit and play. Approaching Baomo Garden, you can see a giant stone carving arch standing in front of you. It is majestic and magnificent. The whole arch is a giant stonework.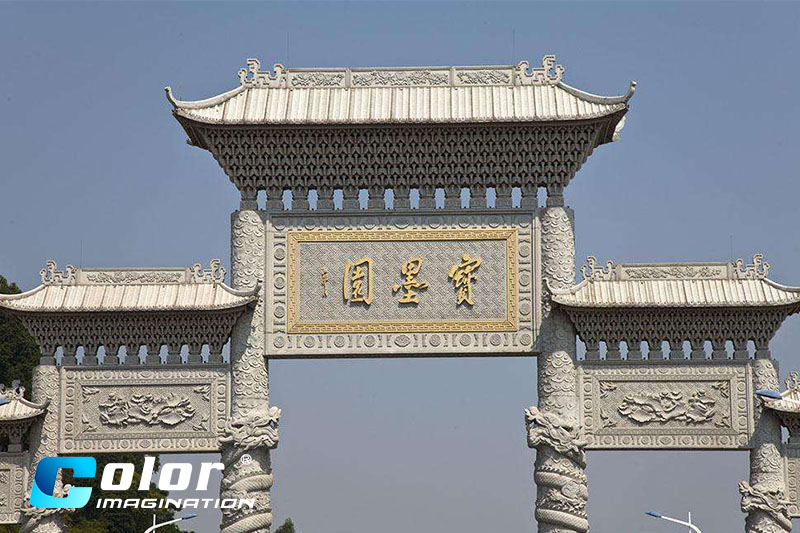 The waterproof par light of Color imagination was re-used by Baomo Garden again last year. As many as 96 were placed under and around the archway, illuminating the giant stone arches brighter .
This is an ultra-high power outdoor LED par light--SI-036A LEDPAR 543IP. This Par light uses 54 3W LED lamp beads, small size, light weight, but with high brightness output, RGB color mixing characteristics of uniform and pure . At the request of the garden party, the par light could also be transformed into a cool white light with 6500K, illuminating the entire archway more brightly. The flowers and the beasts on the pillars were even more clearly visible. When it is nightfall, the stone arches will light up and become a landscape in the night of Baomo Garden.
SI-036A LEDPAR 543IP also has IP65 advanced waterproof function, all-weather rain, no light without a mask, beautiful and practical. Can be used at -20°C to 45°C ambient temperature, built-in a variety of self-propelled programs and macro functions, infinite color mixing system, 0-100% smooth linear dimming, can achieve LED rainbow effect, especially for outdoor architectural lighting, large outdoor Performances, television studios, etc.
Product Links: