Wuhan MUSE PLUS Bar
Time: May 15, 2018 Lamp type: SI-113 Crazy 4 Region: Wuhan city, Hubei Province, China Photo source: Color imagination Photography
In the modern era full of fast food culture,
How long have you not completely relaxed?
Compared to the stereotyped and boring material life,
People are more eager for spiritual appeal.
Just on May 15th, the new brand "MUSE PLUS" of Sugegas was formally settled in Wuchang. MUSE PLUS integrates new concepts with quality as the core, integrates modern fashion ideas with classical art, integrates bars, clubs, and KTV into one and integrates the new party art into an interactive atmosphere, breaking the conventional situation and creating a new personalized experience.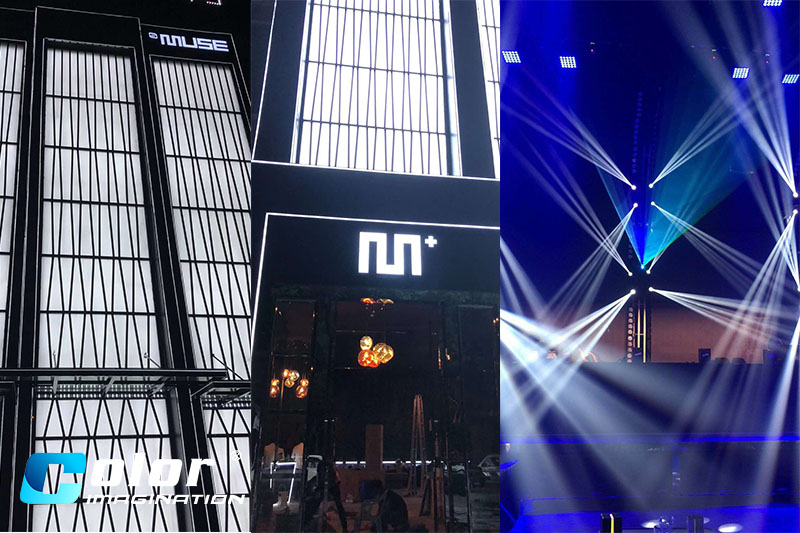 For the decoration of the bar, the lighting requirements are very important. MUSE PLUS chose Crazy 4, which has received much attention and favor from the industry for several years since it was listed. In the 580-square-meter hall, 12 units have been installed.
The CRAZY 4, where legend begins, integrates 4 individual compact BEAM moving heads (same functions) in an UFO shape revolver with fast and precise 360° continuous PAN movement. Each head comes with a PHILIPS 189W 5R lamp, independent TILT adjustment and high definition 3° optic lens. The fixtures offers a full complement of professional characteristics. It's applicable for large scale live concerts, TV productions, clubs, etc.
Here are the video and picture effects of Crazy 4 in the MUSE PLUS bar for everyone to see the effect.It's awesome!